Home Eng
News
PFE Inform
PFE per lo Sport: partnership con Varese Academy Basketball per l'Adidas Next Generation 2022
Posted on
25 March 2022
in
PFE per lo Sport: partnership con Varese Academy Basketball per l'Adidas Next Generation 2022
Lo Sport, per definizione, incarna i principi ESG – Environmental, Social and Governance, tra cui l'uguaglianza, la diversità e l'inclusione, nonché gli aspetti di governance, come la frode e la corruzione. La convergenza ai principi ESG trovano fondamento nella scelta di PFE di aderire all'invito e sostenere la Varese Academy Basketball con una partnership che prevede l'erogazione del servizio di Cleaning e Sanificazione destinato all'evento "Adidas Next Generation 2022".
Riportiamo di seguito il comunicato ufficiale di Varese Academy Basketball che include le dichiarazioni ufficiali di Paolo Bianchi – Head of Sales & Marketing della Direzione Mercato di PFE S.p.A.
Varese Academy è felice di annunciare di aver raggiunto un accordo di partnership con PFE S.p.A. in qualità di Partner in occasione del prestigiosissimo adidas Next Generation Tournament, il più importante torneo giovanile per club in Europa, riservato alla categoria Under 18, che si svolgerà dall'1 al 3 aprile all'Enerxenia Arena di Varese.
PFE S.p.A. è un'azienda specializzata nella fornitura di servizi di Facility Management che opera dal 1988 nel mercato nazionale con significative esperienze anche all'estero. PFE supporta i clienti pubblici e privati nella gestione dei rispettivi core business mediante un asset di servizi erogati in ambito civile, industriale e sanitario che affianca al cleaning professionale ed alla sanificazione degli ambienti anche le attività di hard e soft facility management. Grande attenzione è dedicata alla sostenibilità ambientale ed all'innovazione.
PFE ha ideato e brevettato il metodo di lavoro clever job basato sui principi della lean management: l'organizzazione snella finalizzata alla minimizzazione degli sprechi e all'ottimizzazione dei processi. Sono sempre in essere attività di ricerca e sviluppo in termini di attività sostenibili al fine di generare processi virtuosi di economia circolare e diffusione della cultura green a più livelli tra il management, i clienti e la forza lavoro.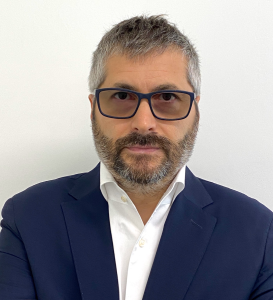 "Abbiamo deciso di supportare Varese Academy perché riteniamo che lo sport sia un volano importante per la condivisione di valori sociali e lo sviluppo di relazioni sane e produttive –

 

afferma

 

Paolo Bianchi, Head of Sales & Marketing della Direzione Mercato di PFE S.p.A. –

 

PFE ha sempre sostenuto le iniziative ed i Club sportivi di alto livello. Eventi come l'adidas Next Generation Tournament, soprattutto perché si tratta di un impegno orientato al sociale ed ai giovani, sono senza dubbio anche un'attività per centrare i nostri obiettivi marketing e commerciali. Siamo molto contenti e motivati dalla collaborazione con Varese Academy, certi che questa occasione può essere l'inizio di una partnership che darà risultati rilevanti per entrambi anche nel futuro prossimo",

 

ha concluso Paolo Bianchi.
Advertising evento: